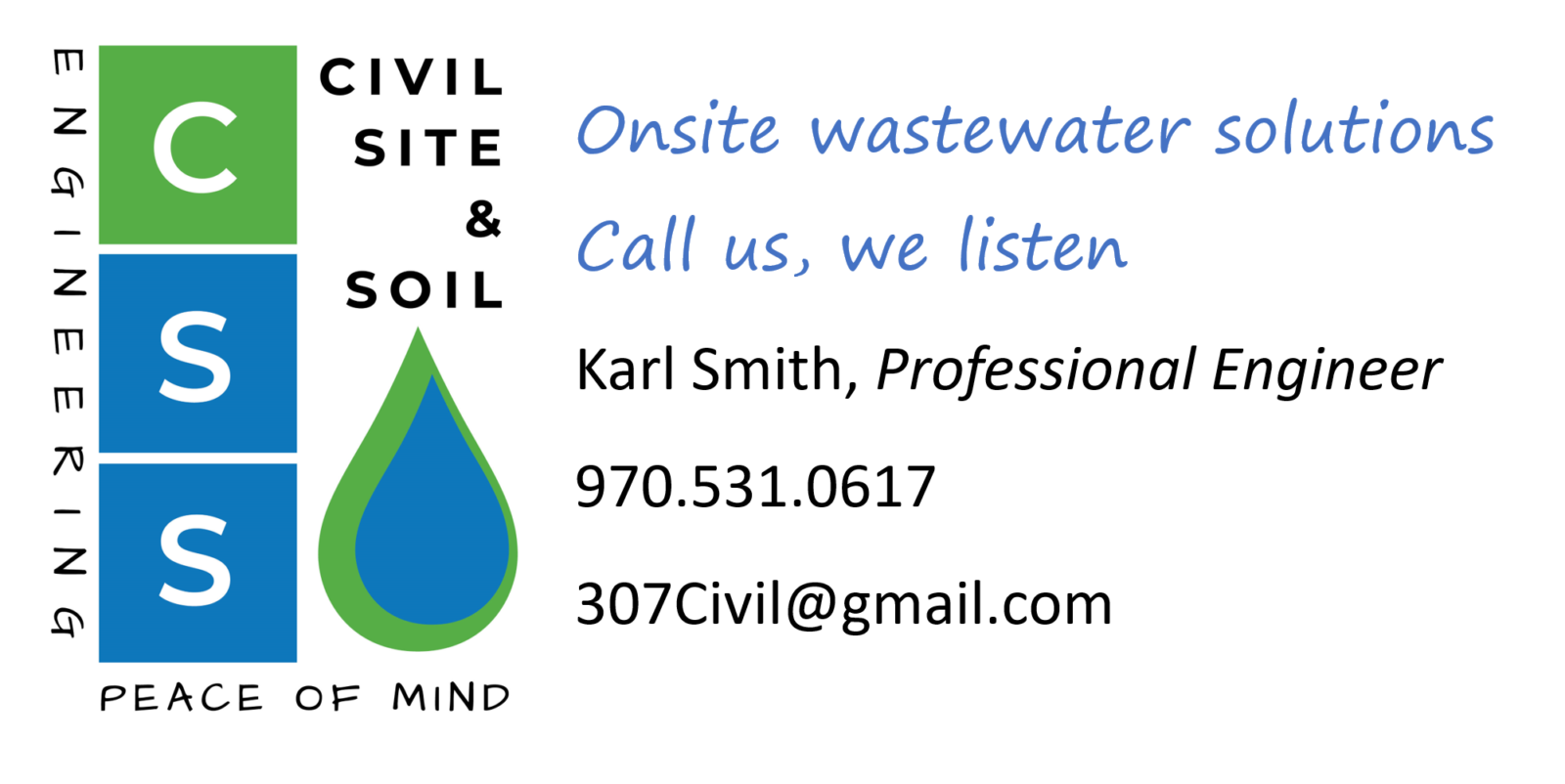 Engineering
Karl Smith with Civil, Site, and Soil is a member of Gatesman Environmental Consulting and Engineering LLC. He offers engineering services that include septic system design, drainage consultation, site investigation, and more. Please contact Karl for further information (970.531.0617; [email protected]).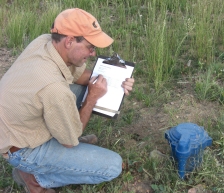 Gatesman Environmental Consulting and Engineering LLC and Civil, Site and Soil provides septic design services that include site visit, soil investigation, septic system design per Grand County and State of Colorado water water treatment regulations, and a comprehensive report to include in a septic permit for the Grand County Building Department.
Please contact for more information.
Site drainage is affected by many factors. Here in the high Colorado Rockies counties of Grand, Routt and Jackson, ongoing beetle tree mitigation has generated substantial changes to the way storm runoff and snow melt interacts with site development. Homes that once had dry crawl spaces and functioning absorption fields are now experiencing water problems in places never seen before. Karl Smith has extensive experience in designing cost effective fixes for a multitude of drainage issues. Don't put up with soggy basements, slow flushing toilets and the attendant mold and mildew problems associated with poor site drainage. Call Civil Site & Soil for a free consultation now.